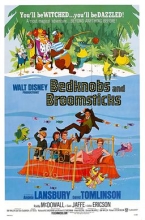 In the 1971 Disney musical Bedknobs and Broomsticks, the song and dance number "Portobello Road" (written by the Sherman Brothers and largely sung by David Tomlinson) includes a reference to "Shelley" (presumably Percy):
 
Portobello Road, Portobello Road
Street where the riches of ages are stowed
Anything and everything a chap can unload
Is sold off the barrow in Portobello road
You'll find what you want in the Portobello road
Rare alabaster? Genuine plaster!
A filigreed samovar owned by the czars
A pen used by Shelley? A new Boticelli?
The snipper that clipped old King Edward's cigars?
Waterford Crystals? Napoleon's pistols?
Society heirlooms with genuine gems
Rembrandts! El Greco's! Toulouse-Lautrec'os!
Painted last week on the banks of the Thames